All news
décembre 3, 2022
ICOM Prague 2022 : Rapport des Présidents [EN] Conference, Rapport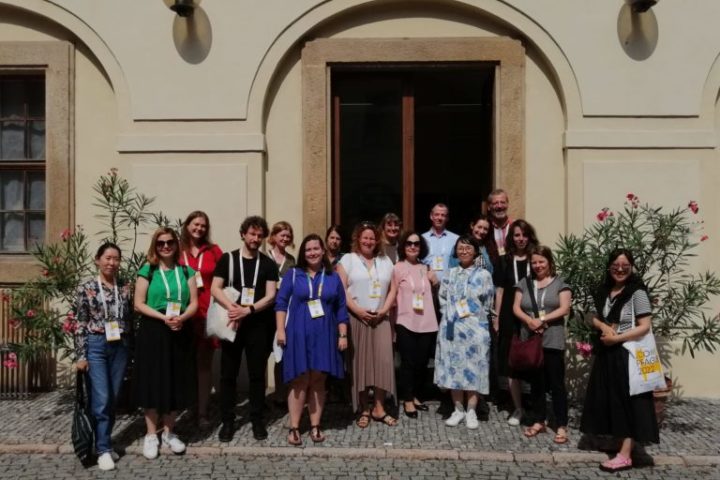 ICOM Prague 2022: Chairs' Report. ICFA Sessions (August 22–23) and the Off-site Meeting (August 24)
Fine Arts online. How? 
ICFA's two sessions during the ICOM Prague General Conference 2022 reflected the current situation after COVID restrictions had eased. We re-committed to the "Fine Arts Under One Roof" focus for future projects. 
We all experienced how COVID restrictions helped us to contact the world and each other via the internet and our ICOM-ICFA offsite meeting theme, "Fine Arts online. How?" therefore especially for museums and collections of Fine Arts. This crucial topic not only touches the fields of original artwork vs. reproduction, copy, propagation, but encompasses also chances and challenges to learn, explore, and any kind of outreach. Case studies and best-practices were preferred instead of theoretical approaches.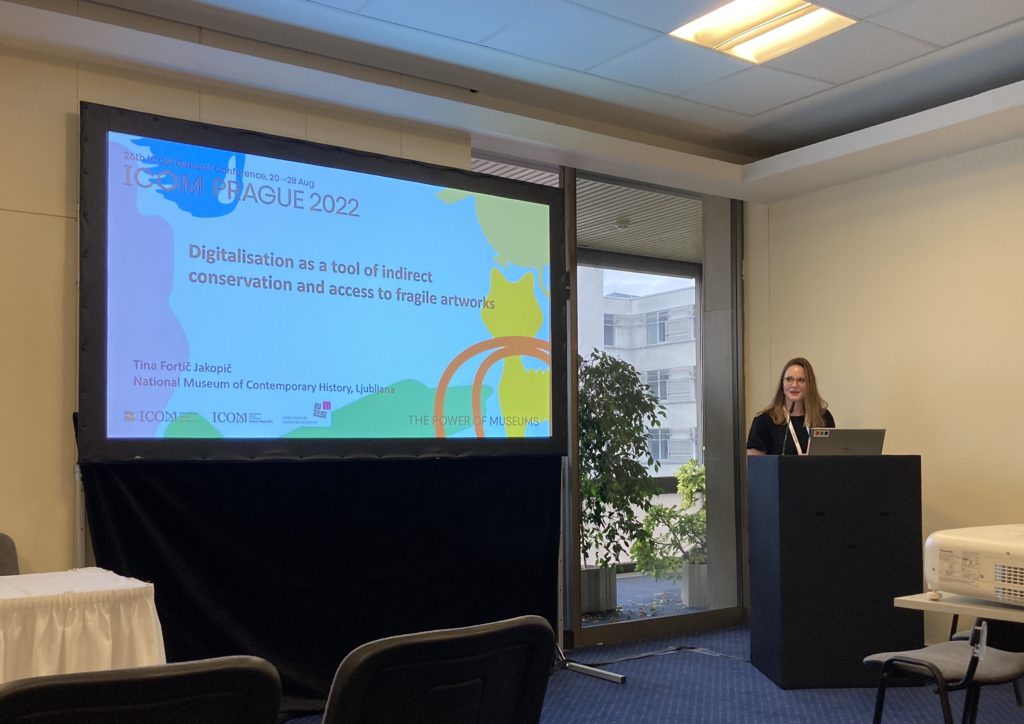 Among many questions we examined those on how to digitize artworks with additional benefit beyond digital catalogues without simply copying artwork into digital format, how to create access and to which kind of digital representation of an artwork. A case study of how digitization is undertaken in the heterogenous world of Czech Museums and which aims are pursued to match different needs was presented, as well as the discussion whether online exhibitions seem to make up for the regret of not being able to visit the exhibition physically, but don't they create more estrangement? Another case study from the National Center of Photography and Image NCPI, Taipei, Taiwan was on how to provide wider access for a broader audience. A first online exhibition in Taiwan based on the needs of visually impaired audiences was also investigated. This best-practice model will serve as a reference policy for curators to plan inclusive exhibition and accessible display design in the future.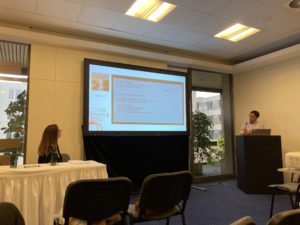 The second part of the ICFA Prague sessions concentrated on legal aspects and lessons to be learned from the pandemic. The nature of 'ownership' of NFT-linked digital art and the structure of its transaction and analyses of the legal basis for the acquisition and management of such digital art were discussed, including desirable practices for museums concerning the acquisition, maintenance, exhibition and deaccession of NFT-linked artworks. The question of how on-site and online exhibitions and other museum activities will co-operate or compete after the pandemic was discussed and legal aspects were investigated. An ICOM Italy research group, composed of three lawyers and three cultural heritage professionals, has created a practical tool released in open access, with the involvement of a large number of international reviewers, to obtain a cultural exchange with experienced colleagues. The presentation of this project completed this multi-lateral session. We are planning for the contributions to be published soon.
Christoph Lind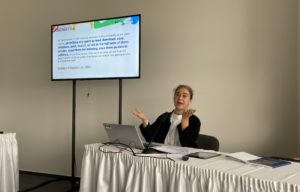 ---
ICFA's Off-site Meeting at the National Gallery Prague
ICFA's Off-site Meeting was held at the National Gallery Prague (NGP) in Prague Castle and began with welcome remarks by General Director Alicja Knast. NGP is a complex with several buildings and venues, and three buildings are located in this castle area. They hold unique collections and exhibitions at each venue, and we were to be guided to all these three buildings and exhibitions.
The first tour was "ZENGA–Japanese Zen Paintings from the Kaeru-An Collection" at Salm Palace. Two co-curators of this exhibition Dr. Markéta Hánová and Dr. Jana Ryndová introduced us to the origin of the unique collection of Zen paintings at NGP along with the beauty and humor of the combinations of calligraphy and paintings. Dr. Ryndová's several haiku readings demonstrated their attitude towards and deep understanding of Asian art. The imaginative narrative of Japanese art was also derived from the unique exhibition design, including sound installation and attractive furniture designs.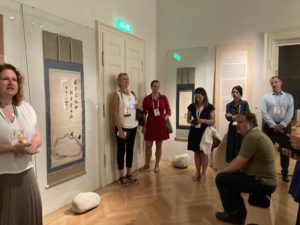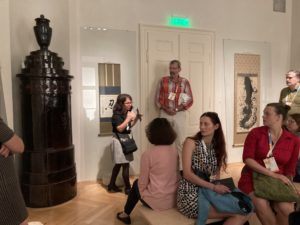 We later moved to the Schwarzenberg Palace, where the permanent collection of Old Masters was exhibited. Dr. Martina Jandlová Sošková welcomed us and explained the highlights. The display was planned based on our basic understanding of European art history, but it shed light well on the characteristic differences in regional styles.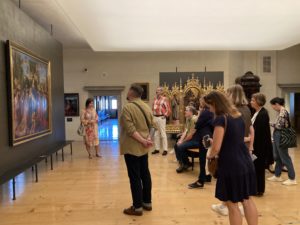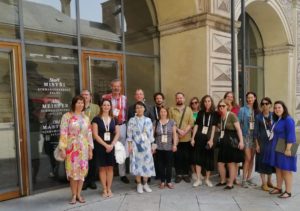 The show continued as Old Masters II in the Sternberg Palace in front of the Schwarzenberg Palace. This historical building was the home of the Society of Patriotic Friends of the Arts, the predecessor of the current NGP, as we learned from Dr. Martina Jandlová Sošková. Among the exhibits, the large collection of Russian Christian icons also revealed some of the unique history. They are originally the collection of a Russian connoisseur, Nikodim Pavlovich Kondakov, who came to Prague as a refugee during the Cold War. Another notable collection was of Archduke Franz Ferdinand of Austria, which is now the largest collection of Italian painting schools such as Siena and Florence outside of Italy.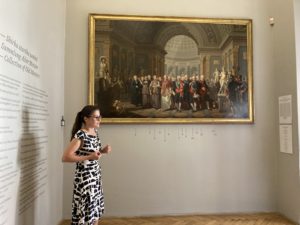 Throughout the entire guided tour we learned about the wide-ranging collections and research activities of NGP within their historical contexts. The two-sided approach of traditional study and new display contextualized the collection's features well. The regional variety still matched our vision of "Fine Arts under one roof" and inspired ICFA members a great deal. During the tour, I saw many members from different cultural backgrounds talking about these collections together. This is where ICFA's meeting should stand, which I found as a hint of our future activities.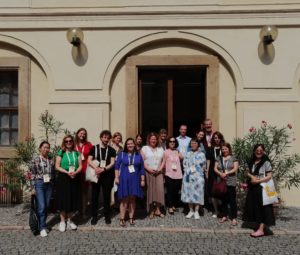 Last but not least, this informative meeting was realized with the great help of the National Gallery Prague, especially with the efforts of Dr. Markéta Hánová and her team. Michaela Vavrova served as a volunteer and helped us with every detail throughout the sessions. We hereby show our sincere gratitude to them and hope for further collaboration within the ICFA team.
Kanae Aoki
---
Some more shots from our meetings…